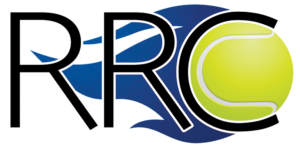 Since 1961 Rye Racquet Club has been a widely respected tennis club that offers top-notch tennis instruction, competition, and activities to a large dedicated clientele of players of all ages and levels.  We're located in the heart of Westchester County and just across the border from Greenwich, CT.  We are open to the public (no membership fees).  Our goal is to get every player in position to take their game to the next level through the variety of programs that we offer.
      Adults – We have group clinics, women's doubles playing leagues, iFit cardio tennis, introductory level workshops, men's singles playing leagues, drop-in clinics, USTA, MITL & HVTL team tennis, private and semi-private lessons, seasonal courts and special holiday events.
     Juniors – We have classes  for ages 3-18, including 12 & under tennis (red, orange and green ball programs), Junior Development program for students 12 & older from beginner specific all the way through High School Varsity/Junior Varsity Training and High Performance Training, Johnny Gularte Development Program,  Match Play Program, MITL and USTA JTT team tennis, our popular Summer Program and Special Holiday Camps.
    Convenient Location – We're easily accessible from I-95, the Hutchinson and Merritt Parkways and a very short walk from the Harrison Metro-North train station.
    History – We've come a long way! Rye Racquet Club was established in 1961 as a 3 court tennis club. The following year, two additional courts were added.  The club expanded again in 1974 when four outdoor courts were built on an adjacent property. RRC launched our junior program (Rye Tennis Academy) in 1973 with 60 students.  We now have over 600 students enrolled in our weekly Junior Program and over 500 adults in the Adult Program!
Believe it or not… parents who once participated in our junior programs now bring their own children to learn tennis!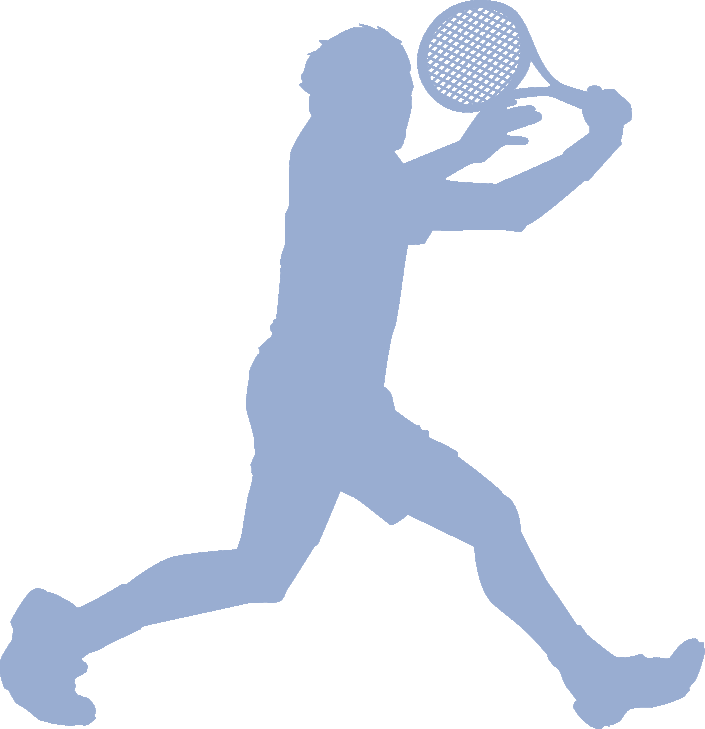 You have your choice of surface here – both with high visibility LED lights.
5 Indoor Climate Controlled Plexi-Cushion Courts –  the multi-layered plexi-cushion surface tremendously reduces the stress placed upon a player's back and knees, while still providing a true and accurate bounce. The surface has been called the softest hard court available.
4 Har-tru Courts – the distinct cushion-like character of the har-tru court surface allows enough flexibility to be felt in the feet and legs, decreasing player fatigue, reducing injury, and easing physical stress during and after the game.  An air structure is placed over our har-tru courts in the fall and winter months to allow for 12 months of play.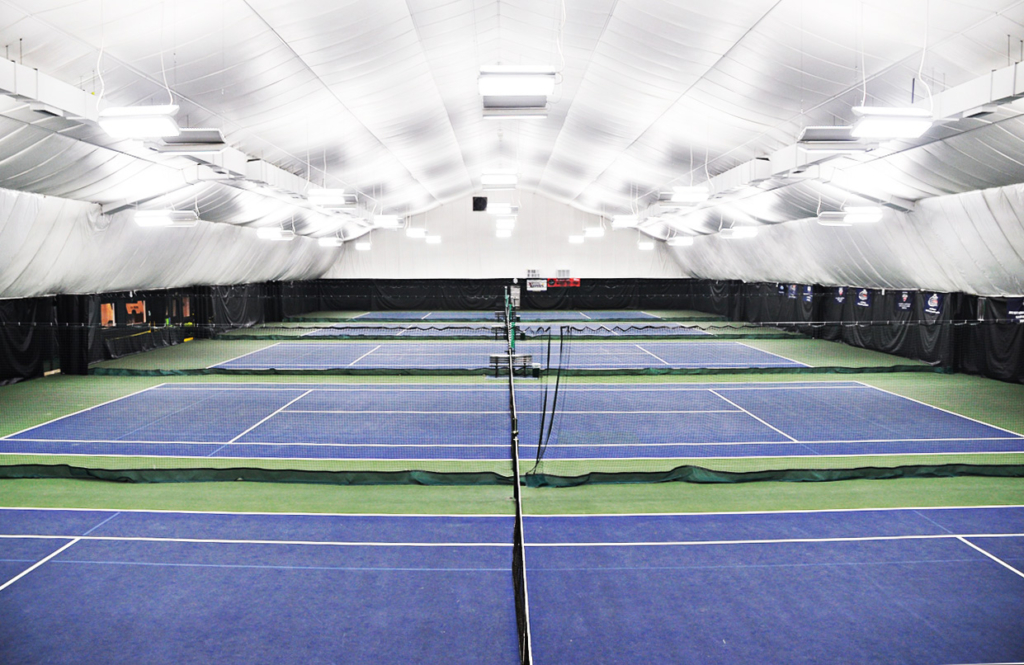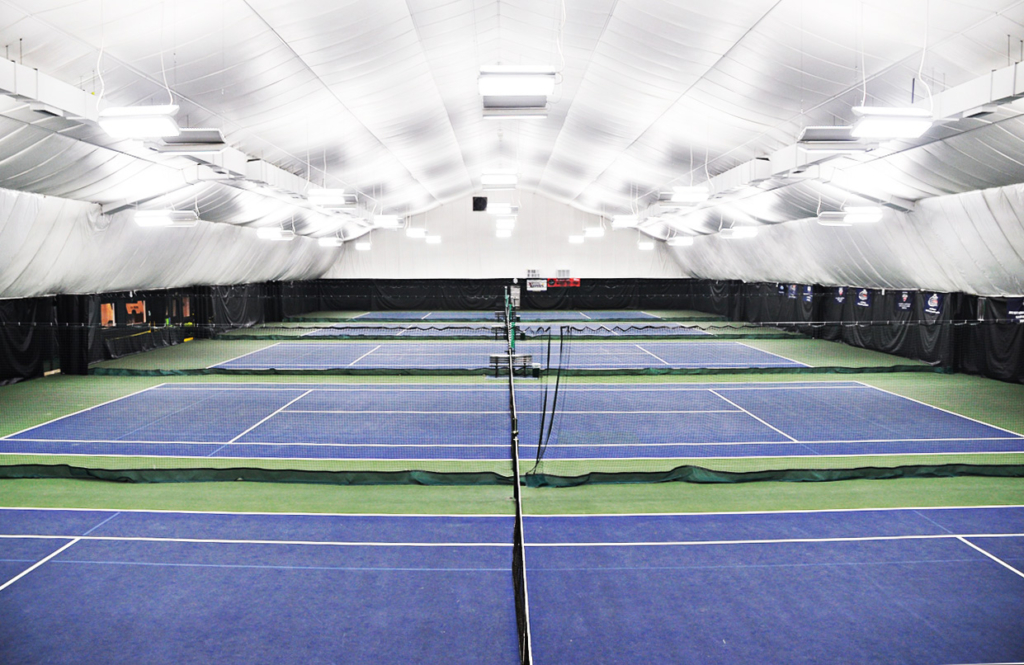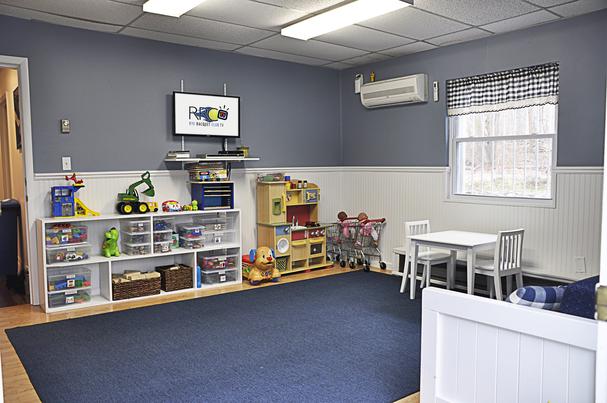 Nursery will be temporary closed from September through December 2020 due to COVID-19 situations.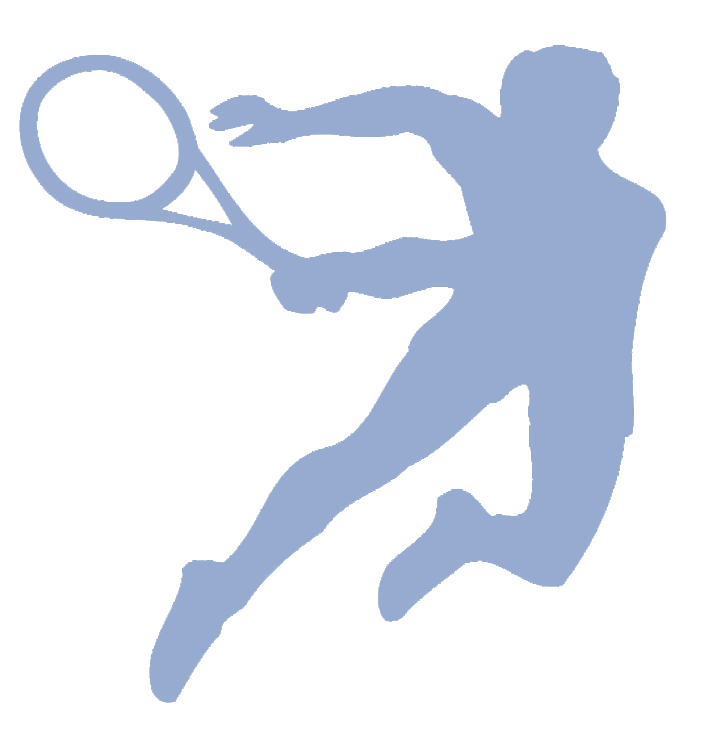 Our nursery offers  your child a range of activities to pursue under the watchful eye of our experienced staff so you can play  your tennis with peace of mind.
• The nursery is open from 8:30am – 3:00pm Monday through Friday for children 18 months or older.
• There is a $7.00 per child charge.
•Please fill in the "Sign In" note at the front desk before  you drop off your child/children.
• This service is only available when you are using the club.  You must remain on the premises during this time.
General Rules:
• No children under the age of 18 months will be permitted.
• Leaving children unattended in the lobby is prohibited. Even older children will need to go to the nursery to be properly supervised. 
• Children can bring in special toys, but please be conscious of inappropriate toys. We are not responsible for lost toys.
• The nursery has a DVD and you may bring in your own movies. Movies must be appropriate for children.
• Children are permitted to bring in lunch or snacks.  No peanut products please.
• The front desk person AND the babysitter must be notified regarding any allergies your child may have.
• Children are required to wear shoes at all times.
• No child is permitted in the nursery if they are sick. If your child is sent home or stays home from school due to illness, then that child is not permitted in the nursery.
• NO children after 3:00pm or on weekends unless you have arranged with the front desk or office ahead of time.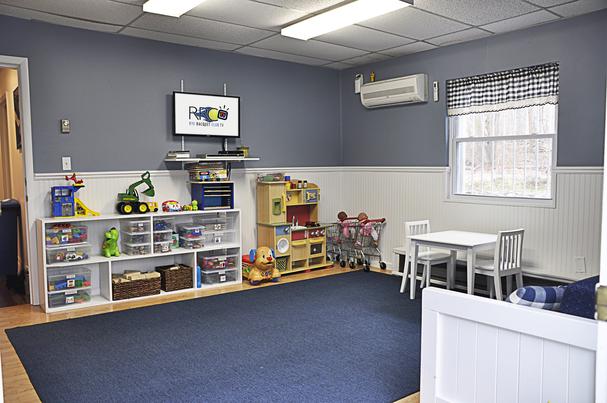 Rye Racquet Club staff members have been serving the New York racquet community since 1961. Click below to visit our amazing staff! Rye Racquet Club is staffed by some of the most talented players around, drop by and say hello!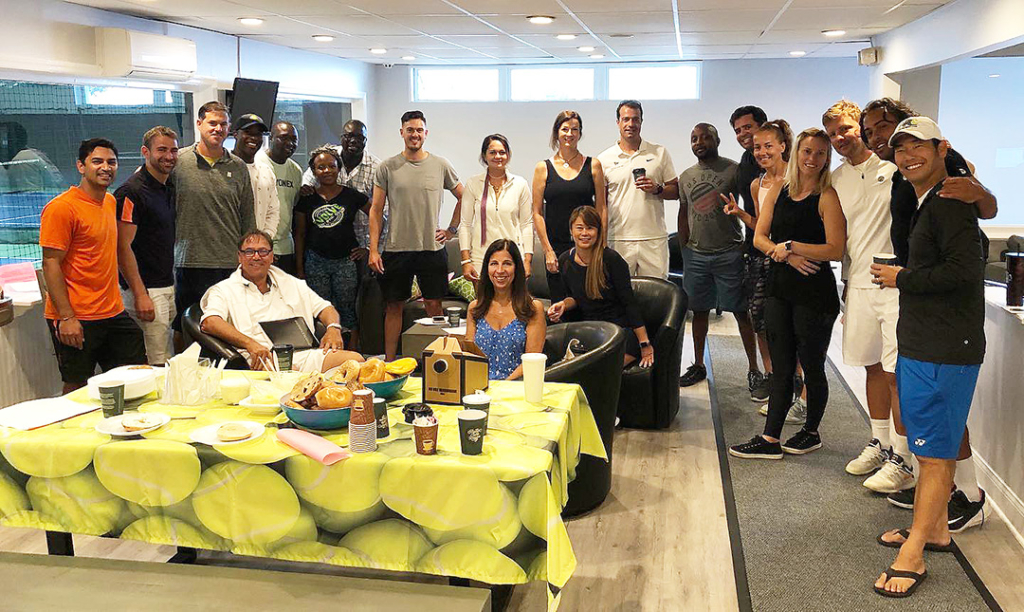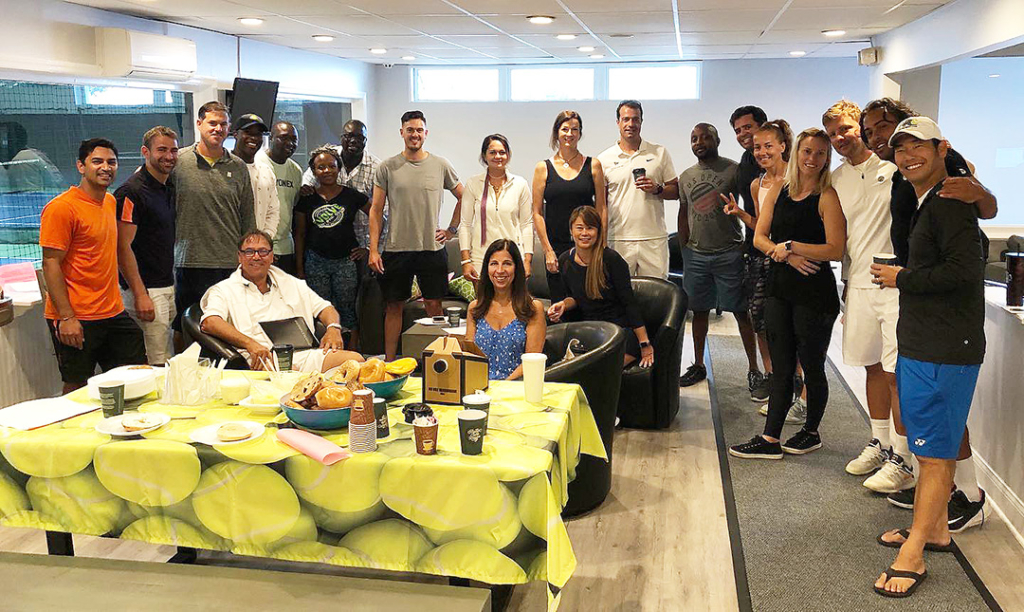 While you wait for your lesson or relax after a game, enjoy our renovated lobby which features a dining area, Flat screen TV, Free WiFi and plenty of outlets for electronics. Make sure to visit our store right next door to the Lobby where we have everything you need to have your best game yet.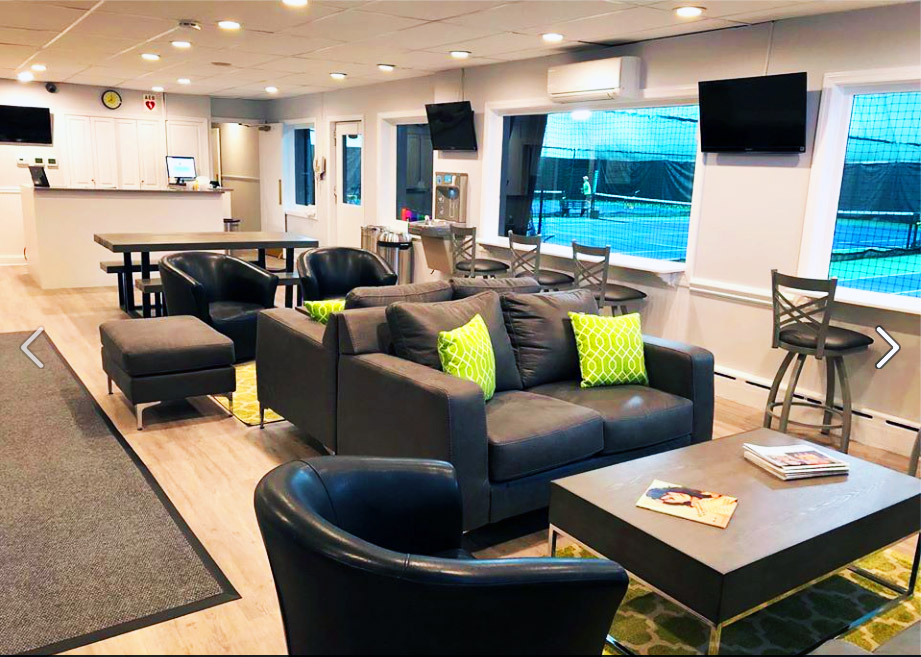 Store Hours (September through April): Monday – Friday 9am-6pm , Sat: 9am-5pm, Sun: Closed
We've got you covered on all your tennis needs from racquets, sneakers, clothing, balls, accessories and snack items.  Plus, we can restring and regrip your racquet for optimal performance. 
Phone: 914-630-2990
For more information, please visit www.thetennisprofessionals.com
Curious about iFit/Cardio Tennis?
Come in for a FREE iFit/Cardio Tennis class on either Thursday 12-1pm, 8-9pm (Weeknight Warriors), Friday 1-2pm (Hit & Fit or Top Guns) and Saturday 8-9am (Rise & Shine). 
For more information, contact Hiromi Inagawa: hiromi@ryeracquet.com.