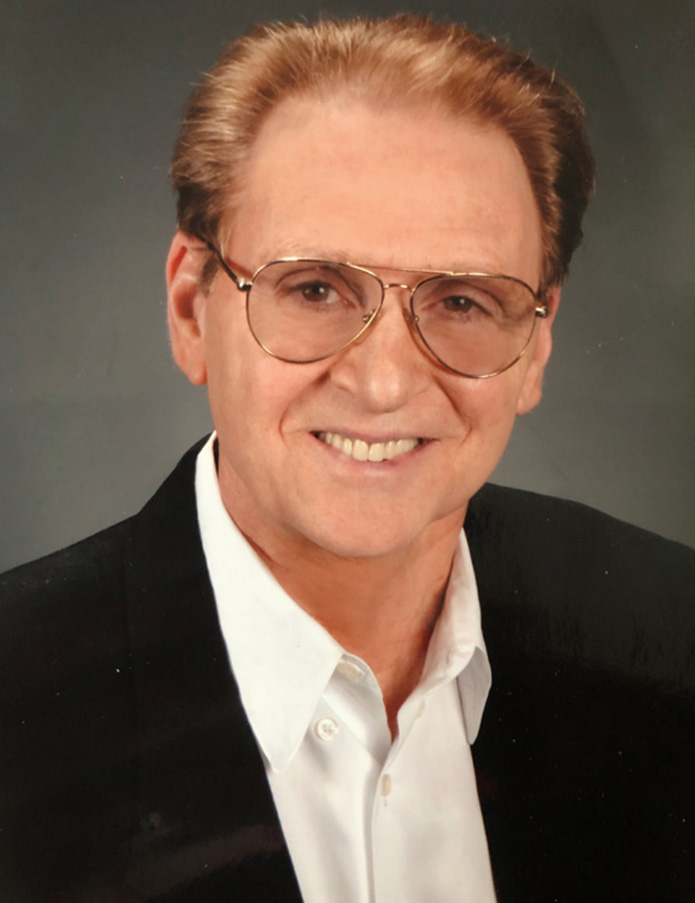 Under Kit's direction, the Rye Racquet Club has developed into one of the East Coast's largest teaching facilities. His junior proteges have won sixteen USTA singles and doubles titles, and have progressed to the Pro Tour as highly ranked players.  Fifteen of his adult league USTA teams have gone on to the National League Championships at levels 2.5 to 5.0; 4.0, 4.5 and 5.0 teams having won the top title.  His MITL teams are the "place to be." in the spring as they are consistently at the top of their flights.
As a testament to his remarkable and continued impact on the sport, he was inducted into the USTA Eastern Hall of Fame in April 2019.  He has served the USTA Eastern section as a two-term Vice President, and been a member of several USTA committees.
Director of Tennis and Operations
Carolyn Cruz graduated from Cornell University in 1988 where she played #1 singles and doubles, and was captain of the Varsity team. She joined the Rye Racquet Club in 1995 and was a tennis pro at the Apawamis Club in Rye during the 1995 summer season. In 2017, her family was awarded USTA Southern Region Family of the Year. Her two daughters both competed at the collegiate level, one at Lehigh University, Division 1, and the other at Claremont Mckenna, who were the 2018 Division 3 National Champions. Her son was awarded USTA Southern Region Volunteer of the Year in 2020. Carolyn has captained many USTA teams to post season play. In 2004 her USTA 5.0 team were National Finalists, and in 2019 her USTA 4.5, 40 & over team were also National Finalists. She currently plays on the Rye Racquet MITL A team and has captained the team to many years of first place titles in Flight 1.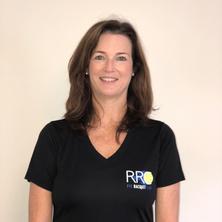 Director of Adult Programs and Summer Programs
Go Inagawa grew up in the Rye area and was a student in the Rye Racquet Club tennis program. A 1994 graduate of Syracuse University, he went on to the Tennis Tech program at Tyler, Texas where he was certified by the USPTA and USPTR as a P-1 professional. He was the Assistant Pro at the Hollytree Country Club and at the John Newcombe Tennis Ranch. Go joined the Rye Racquet Club in 1997 and in addition to being a senior pro, he currently serves as an Adult Program Director and Summer Camp Director. In 2015, he coaches and took USTA Women's 3.0 team to National Championships in Arizona. He also led the Hudson Valley Team to winning the flight 1 eight times as well as leading his Jr. Team Tennis to four sectional appearances.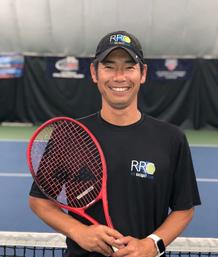 Director of Adult Programs, Women's Leagues / 8 & Under Red Ball Program
Website & Social Media Coordinator / Pop Tennis Event Coordinator
Hiromi Inagawa began playing Junior Tennis, including National Tournaments, at the age of 10 in Japan. She was also captain of her high school tennis team. Hiromi began her career at Rye Racquet in 1995 and is now the Director of Leagues and Adult Programs. Hiromi also coordinates The Pop Tennis League. The League started in September 2018 and as the first Pop Tennis League in Westchester, NY, first in the country and first in the world. Hiromi currently plays on the Rye Racquet Club MITL A team and USTA 4.5 team, and was part of the Rye Racquet Club USTA 4.5 National Champion Team in 2005, and in 2019 her USTA 4.5, 40 & over team were also National Finalists. Further, Hiromi assists Kit Byron in the formation of MITL/USTA teams, and also is in charge of RRC website, and manages all social media platforms.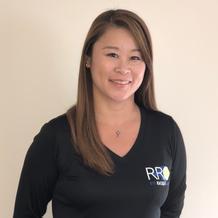 Alex Dias was born in Sao Paulo, Brazil where he was a top 10 junior player.  He graduated from Auburn University in Alabama with a BS in Mechanical Engineering.  The Auburn tennis team won the SEC twice when Alex was on the squad and ranked as high as #8 in the nation.  He was All-SEC and #1 SEC Doubles Champion as well as Top 50 in the college rankings during his time there.  He earned ATP points on tour and was the WTA touring coach to the #1 ranked Brazilian women's player.  Alex was #1 35's ETA for 6 years, national singles 35's grass champion, ranked #2 nationally in the 35's and a member of the 5.0 National Championship team. Prior to joining Rye Racquet, Alex was the former Pelham Country Club Tennis Director as well as Sound Shore Senior Pro and Men's League Director.  Currently, he is the Larchmont Shore Club Tennis Director.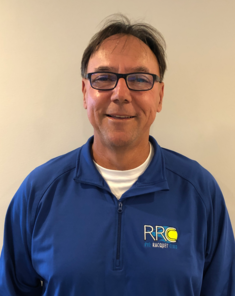 Director of JG Tennis Development
Johnny is from Punta del Este, Uruguay.  He was a highly ranked junior player in South America, and after moving to the U.S. in 2005, he began to pursue his passion for training the dedicated junior tennis player.  Achieving noted success with highly ranked Eastern and Nationally ranked players, he founded his own program, JG Tennis Development, in 2012.  Under his expert coaching, dedication and guidance, many of his students have gone on to play for prestigious collegiate tennis teams. Johnny is a USPTR Certified Professional, as well as a certified USTA High Performance Coach.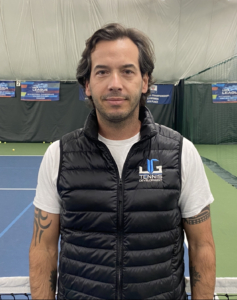 Senior Pro / Director of Orange and Green Ball Program
Vanessa Tavares, a top-five nationally ranked junior tennis player from Florianopolis, Brazil, competed in South America for the ITF and COSSAT leagues and was ranked in the top 15 of all competitors in South America.  She earned a bachelor's degree in Marketing and Finance from Austin Peay State University, where she was captain of the women's tennis team, playing first singles and doubles.Vanessa worked as the assistant women's tennis coach for Texas A&M University – Kingsville, 2017-19, and was named the 2019 ITA South Central Regional Assistant Coach of the Year and selected as the NCAA Division II National Assistant Coach of the Year.  She helped guide the women's team to its all-time best national ranking of No. 23 in NCAA Division II.Vanessa coached for three summers at Scarsdale Golf Club, 2013-15, and since 2016 has been coaching at American Yacht Club during the summer. She is currently pursuing her master's degree in Sports Business and Entertainment Management.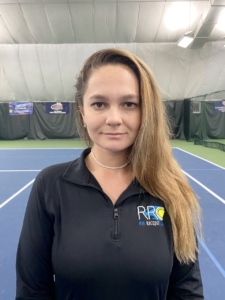 Senior Pro / Director of High School Training
Patrick "PK" Karoro, a former top 5 junior from Zimbabwe, played his college tennis at Jackson State
University in Mississippi. He brings with him a vast amount of experience having coached in the Westchester
area for the last 14 years. He has taught at Old Oaks, Sunningdale, Larchmont Shore Club and for the last 8 years at Brae Burn Country Club. He has spent the last 12 years at Sound Shore as a Senior Pro where he ran the High School Junior Program along with teaching both junior and adult clinics.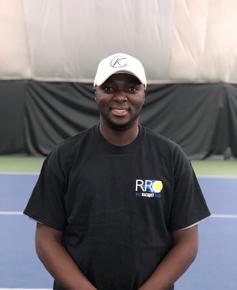 Mulenga Chipopola is a 2001 Psychology Major from Bethune-Cookman College in Daytona Beach, Florida. In college she played singles and doubles tennis, attending and winning the MEAC Regional Conference twice. Further, Mulenga was a Zambian Junior Champion travelling around Africa with her older brother K.C. Mulenga joined Rye Racquet Club as a Tennis Professional in the fall of 2005. Prior to Rye Racquet Club, Mulenga taught at Bronxville Tennis for 5 years and Mt. Vernon Tennis the previous 3 years.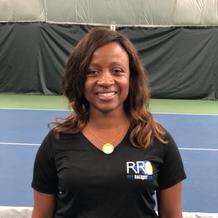 Senior Pro / Director of UTR Events
Phil Thacker is a tennis professional with 16 years of teaching experiences. Originally from Charlottesville, Virginia, he learned to play at age 8 under Drew Evert's instruction. Phil then trained at Van de Meer Tennis Academy in Hilton Head, South Carolina where he played sectional and international junior tournaments. He holds a degree from Virginia Commonwealth University. As a tennis professional, Phil has helped many players get to their next level by focusing on technical skills and useful tactics. Phil also has served as tournament director for all levels of USTA events. Phil is a certified USPTR Professional and holds a 10 and Under Certification.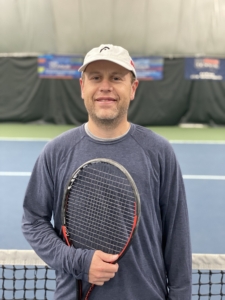 Kent is a USPTA Elite Pro with over 35 years experience coaching and teaching tennis.  Kent grew up playing tennis in Florida where he participated on his high school team, which was one of the best in the State. He played collegiate tennis for the University of Vermont and began his teaching career in Burlington, VT as Head Pro for the Quarry Hill Club.  He held a position as Senior Pro at the regional YMCA in Saratoga Springs and founded the Saratoga Thoroughbred Tennis Academy, for high school varsity players who strive to compete at the collegiate level. Kent was consistently ranked in the top 3 for Men's USTA Eastern 45's and has competed internationally for Team USA winning a Silver Medal in the Maccabia Games (Tel Aviv) and reaching the quarter finals at the Pan Am Games (Buenos Aires). Most recently Kent was the Head Coach for Greenwich Racquet Club's High Performance Junior Development Program. Kent has certifications and training in Dartfish Video Analysis, Stroke Biomechanics, Footwork, Mental Preparation and Match Play Strategy. Favorite quote, from Andre Agassi, "If you stop learning its time to stop coaching".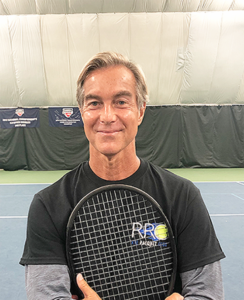 A Governador Valadares, Brazil native, Rodrigo Amaral was ranked as high as #1 in the junior national ranking in Brazil at the age of 16. He graduated from Belmont University with a dual degree in Accounting and Management and even served as an Assistant Tennis Coach at Belmont University while pursuing his Masters in Sports Administration. Rodrigo is an accredited USPTA Elite Professional. He was the Director of Junior Programs and Marketing Coordinator at Belle Meade Country Club in Tennessee (2014-2015), and the Assistant Head Pro at Larchmont Shore Club from 2010-2019. Currently Rodrigo is the Director of Tennis at Larchmont Yacht Club in Larchmont. 
Ola is from Bucharest, Romania. As a junior player she was ranked in the top ten in Romania. She later went on to star at Concordia College in Bronxville, NY where she played at #1 singles and doubles and earned a degree in film. She also has a degree in Sport Science and Business from Manchester University, England. She has 24 years of experience coaching juniors and adults at all skill levels. She started her teaching career in Europe including clubs in Romania, Turkey and England where she divided her time between London and Manchester. She has spent the last three years as the Director of Tennis at Park Hill Racquet Club in Yonkers, NY. She also splits her time coaching the women's teams at Orienta Beach Club in Mamaroneck, NY.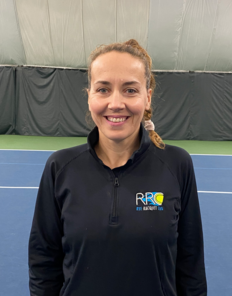 Alex Yuille is a native of London. As a junior he earned a top 100 National Ranking in the 18 and Under Division. At the age of 18, Alex came to the USA on a tennis scholarship from Abraham Baldwin Agricultural College from 2007-2009 and for Georgia Southern University from 2009-2011. After graduating with a Business Management Degree in 2011, Alex moved to Orlando, Florida where he worked at Winter Park Tennis Center instructing both Adults and Juniors. From 2012- 2013 Alex was the Assistant Tennis Director for Future Stars Tennis Summer Camp at Purchase College. From the Fall of 2013 until the end of 2014 Alex was the Assistant Tennis Coach at Cheam Tennis Club in Surrey, United Kingdom where he worked with some of the top Juniors, as well as coached the Men's and Women's Teams for upcoming competitions. Alex currently spends his summers as a Tennis Professional at the Coveleigh Club.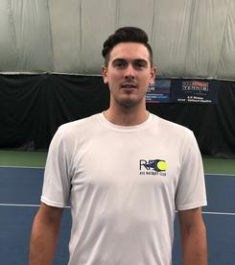 Richard Henry hails from the island of Barbados. He represented his country on the ITF junior circuit and achieved a junior world ranking in singles and doubles. He attended Jackson State on a tennis scholarship where his team was ranked nationally in NCAA Division 1. He graduated with a degree in architectural drafting and went on to play professional futures events. Richard has coached many world ranked juniors, professionals and collegiate players. He won a national title as a coach at Tyler Junior College in 2004 and coached Ivo Karlovic during the 2013 US Open. In 2010 Richard won the Price Waterhouse Coopers Cayman Open Doubles title with Juan Rios and was ranked nationally by the USPTA. Richard is certified by the USTA as a high performance coach and currently holds Elite Professional status through the USPTA. Richard is currently the Head Tennis Professional at Metropolis Country Club in White Plains.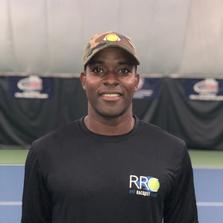 Stjepan Beg, a Croatian native, graduated from New Mexico State University in 2007, where he played at the top of the line-up in both singles and doubles. He was captain of NMSU tennis team for the last 2 years of his college career. As a junior player, Stjepan was ranked #1 and was a member of the Croatia National Team. Stjepan was a pro at Manursing Island Club from 2007-2010, and the Director of Tennis at the American Yacht Club in 2011. Currently Stjepan is Director of Tennis at Apawamis Club in Rye.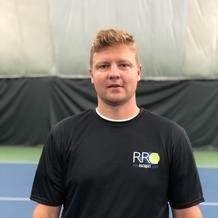 Zeljka Beg is originally from Croatia and graduated from New Mexico State University in 2008, where she played at the top of the line-up in both singles and doubles, leading the Aggies to one of their most successful years. After completing her bachelor's degree in Finance and International business, Zeljka joined the coaching staff at NMSU while completing her MBA. Prior to her collegiate career, she was ranked no.3 in the Croatian Tennis federation (under 18) and finished second with the Croatian tennis club Mladost Zagreb in the National Tennis League. She won several junior tournaments in Croatia and was a member of the tennis academy Sanchez-Casal for a few years. Zeljka has taught at the Manursing Island Club from 2006-2010 and American Yacht Club in 2011. She is currently at the Apawamis Country Club in Rye, NY.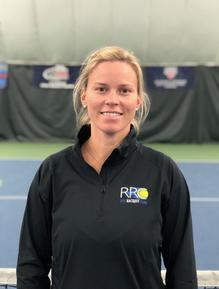 Flavio is from Madrid, Spain where he started playing tennis at the age of 4. Growing up, he was able to attend the best academies and receive training from the top coaches in Spain.  He became one of the best players in the region before he started competing in junior tournaments and achieving a high national ranking.  As a college player in the United States, he played for Harford Community College for two years in Maryland and helped the team to achieve a Top 10 Ranking in the nation. After that, he received a scholarship to play for the University of Mount Olive, where he enjoyed both academic and athletic success, making the President's list at the school. He has a total of 7 years of coaching experience.   He has worked as a pro at Future Starts Camp, The Bailliwick Club in Greenwich, and Proform Tennis Academy.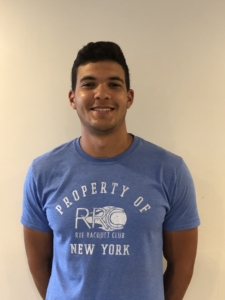 Chisomo "Chizzy" Lumeta's hometown is Zomba, Malawi. He studied Business Administration at the University of Northwestern Ohio.  Before this, he attended college at Seminole State College. He was once named "Player of the Week" and "Player to Watch" during the NJCAA Nationals. He won the Individual Nationals and was selected to be first team All American. Chizzy represented Malawi from 2009 at an international level. He has traveled to more than 30 countries, playing at a high level of tennis where he won gold and silver medals in international tennis tournaments. He has single handedly put Malawi on the map for tennis, especially in the context of Africa. Chizzy started playing at age of five through a development program initiated by the International Tennis Federation (ITF). His talent in the game earned him a scholarship from ITF to play while studying in both South Africa and Morocco. Chizzy achieved some big wins over several top 100 ATP players such as Stefanos Tsitsipas, Alex De Minaur and Casper Ruud.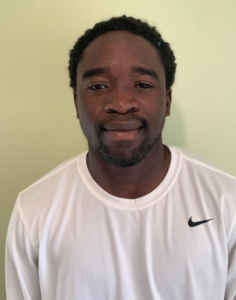 Alejandro, hails from Madrid, Spain, where as a junior he was ranked top 15 nationally and #3 in his home city. Before coming to the U.S., he traveled around Europe to play international tournaments where he managed to get ITF points. He studied at St. Francis College, where he received a Bachelor's Degree in Business Management and Administration. In college, he was the MVP player of the team for two consecutive years, and #2 player in his conference two years in a row. During his college life, he coached high-level tennis players in Madrid during the summers and at Greenwich Racquet Club where he was also a Tournament Event Coordinator. After graduating in May 2019, he joined the John McEnroe Tennis Academy coaching team where he worked until mid-summer 2020. Alejandro is a great defender of the Spaniard tennis school. For him, a disciplined and professional environment is very important for the improvement of any player. Focus is key to understanding the tactical and strategic aspect of the sport.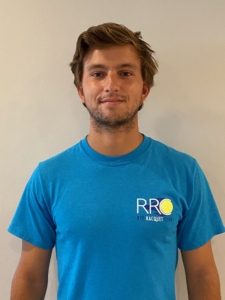 Tomas grew up playing tennis in Argentina. He began his college career at Jacksonville College, where his team obtained their highest national ranking in school history, #9 NJCAA. Tomas transferred to Division I Jackson State University, where he played #2 singles and #2 doubles. As an accounting major, Tomas graduated with honors from JSU in May 2020. Prior to joining RRC as a staff pro, Tomas has been coaching all levels and ages at Hampshire Country Club in Mamaroneck, and at River Hills Club in Jackson, MS. Tomas is passionate about the development of his students, and his competitive experience, and his dedication and enthusiasm for teaching, is what helps each and every one of his students or class get to their next level.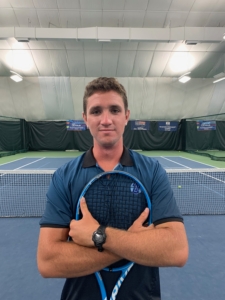 David Gonzalez Rodriguez is originally from Barcelona, Spain where he earned a ranking as high as #8 as a junior, and #72 in the +21 category. He graduated from East Tennessee State University with a Business Management and Marketing degree with academic honors in 2019. In his four years at ETSU, he helped the tennis team win four conference titles. During this time, he was ranked as high as 107 in the ITA National Ranking in singles. He was honored to receive the following awards within the Southern Conference: SoCon Academic honors 2018 & 2019, SoCon second-team singles 2017, and SoCon second-team doubles 2017, 2018 & 2019. Prior to joining RRC, he was the Assistant Head Pro at Manursing Island Club in Rye.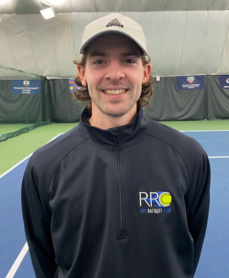 Luis is originally from Zaragoza, Spain where he learned to play tennis when he was 5 years old. At age 16, as a junior, Luis was ranked top 12 national at age 16, and was #1 in his region. He earned a tennis scholarship to play at Oklahoma Baptist University where he helped the team to win 4 times the regional championship, the conference championship, and the university got its highest ranking in history (top 20). He was 4 times named conference player of the week, playing the number 1-3. In 2018, Luis received a Bachelor's Degree in International Business. Luis coached in Spain every summer while in college. In 2018, Luis worked at Oklahoma City Tennis Center as a tennis instructor, and then moved to New York, where he worked at Old Oaks Country Club as a tennis professional, coaching some of the best juniors in the region. In 2019, Luis served as an Assistant Tennis Coach at Oklahoma Baptist University, while pursuing his Masters in Business Administration. Luis currently spends his summers as an Assistant Tennis Instructor at Larchmont Shore Club.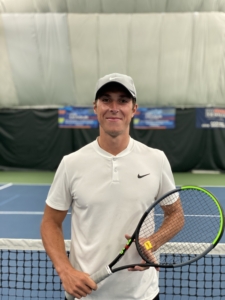 Lucas, originally from Teresina, Brazil, achieved a top-20 national ranking in the Boys' 12s, 14s and 16s Divisions as a junior. He began his college career at Oklahoma Baptist University, and later transferred to Portland State University where he earned a Bachelor's Degree in Business Management and Leadership. As a member of the OBU tennis team, Lucas holds the school record for most singles wins, was the Great American Conference Champion in 2017, was First Team Singles in the GAC and led the team to its best-ever record in 2017. As a member of the PSU tennis team, he holds the school record for most singles wins in a season playing at #2, was selected Men's Tennis MVP of the season and led the team to its best-ever record in 2019. He started coaching juniors in his hometown and traveled with them to national tournaments in the summer 2017, was Men's Assistant Tennis Coach at Portland State in the fall 2019, joined the John McEnroe Tennis Academy in January 2020 and currently spends his summers in Larchmont Shore Club.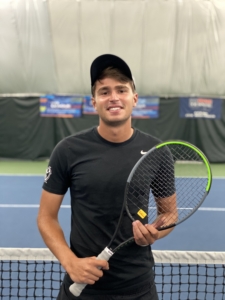 Juan was born in San Juan, Argentina. He was ranked #20 in the nation when playing juniors. Before coming to the US, he played many professional tournaments in South America, including the main draw of an ATP Challenger Tour event. He graduated with a Bachelor's degree in Finance with the highest honors from Jackson State University, where he played Division I college tennis. He played the #1 position in singles and doubles, and was the team captain. With victories over top-ranked Division I schools, he was named one of the top players in the Southwestern Athletic Conference. He has experience teaching and coaching at Hay Harbor Club in Fishers Island, NY, Wianno Club in Cape Cod and the Vineyard Haven Yacht Club in Martha's Vineyard. He is a certified USTA Level I Coach.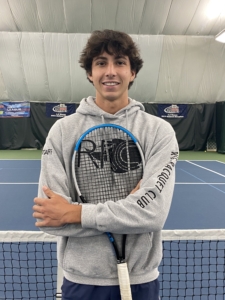 Ignacio grew up playing tennis in Argentina, where he was able to attend the best academies and reached the top 30 in his country for juniors. He received a scholarship at Division l Norfolk State University to be part of the tennis team. Ignacio played #3 singles and #1 until he graduated in May 2021. Ignacio has been coaching for 5 years all levels and ages at Fishers Island Club and Larchmont Yacht Club in NY.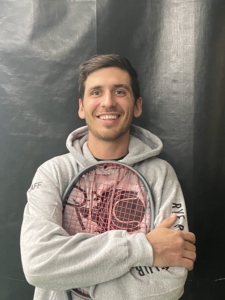 Connor is a rising sophomore at Duke University. He competed on the USTA Junior Circuit for 10 years, reaching a top 10 ranking in the Eastern Region. He played in various junior national tournaments such as Kalamazoo, Clay Court Nationals, and Winter Nationals. He also won the New York State doubles championship representing Mamaroneck High School in 2018 with his partner Charlie Levinson. He was captain of his high school tennis team and won various awards such as Westchester/Putnam Co-Player of the year. Connor has worked as a pro at Pine Ridge Park and Metropolis Country Club.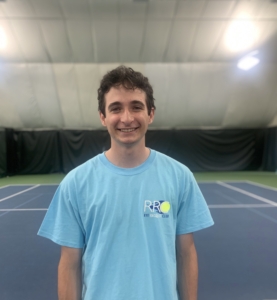 Kieran is a former member of The Johnny Gularte Junior Program. He grew up in White Plains, New York where he started playing tennis at the age of 5. Kieran achieved a ranking as high as #23 in the country for boys 18s and #2 in the Eastern section. Kieran currently plays at Georgetown where he plays #1 in both singles and doubles. He is currently majoring in Finance and Operation Information Management. Previous to Rye Racquet, Kieran taught at Old Oaks Country Club and Apawamis Country Club.  He has also been training players in the Johnny Gularte Development Program at RRC.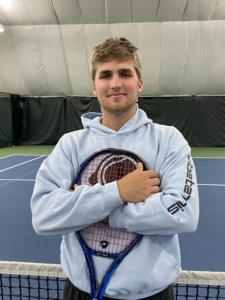 Jessica Tsai is from Scarsdale, NY. She grew up training at Rye Racquet Club as well as College Racquet as a junior. During her time on the Scarsdale Varsity team she earned All-Section and All-District honors. Jessica graduated from Colby College in 2020 where she majored in Sociology and minored in Managerial Economics. While at Colby, she played #1 doubles and #4 singles. She was a 2019 & 2020 ITA Scholar-Athlete and earned MVP honors. Prior to Rye Racquet Club, Jessica taught junior tennis at Orienta Beach Club.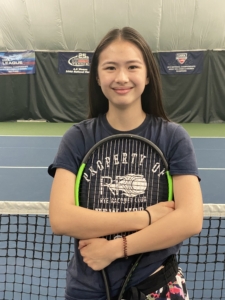 Doug was a 4-year letter winner on the top 10 nationally-ranked University of Florida men's D-1 Gator tennis team. He earned a #2 men's singles ranking in the Eastern section of the country (open division) and a #7 doubles national ranking (40 & over division). After he graduated, he played on the international satellite circuit as a touring professional and then coached the University of North Carolina men's Tar Heel tennis team as an assistant in 1998 and 1999. his first Tennis Director position was at Beckwith Pointe Club in New Rochelle, then he earned the Director spot at Quaker Ridge Golf Club in Scarsdale before becoming the Director of Tennis at Country Tennis Club of Westchester also in Scarsdale. He currently directs the platform tennis programs at Beach Point Club in Mamaroneck and American Yacht in Rye.