The Rhythm Of the Game – French Open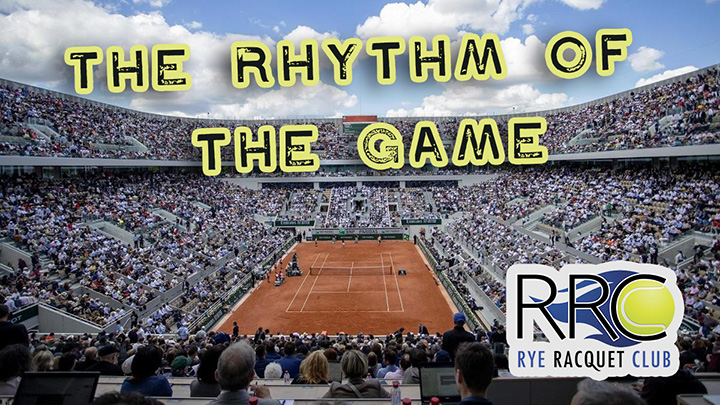 Watching (or even just listening) to the 2021 French Open I'm struck by the simple and constant natural rhythm on display.
Clay court tennis at its best challenges us to move and strike ball on  balance with good  timing using a combination of controlled aggression and touch.
The French Open will give the best in the business the opportunity to showcase these skills.
I'm currently training in the Spanish Method of coaching tennis.
In Spain there is an obsession with Rhythm…
We see this focus on rhythm in all aspects of the game.
The 2 step footwork pattern that allows the player to flow on balance to play their shot.
The tracking of the ball and ever present bounce-hit cadence (taking a page from the iconic Inner Game of Tennis) I have my students call out an audible "bounce" timed to the moment  the ball bounces on their side of the court and "hit" when they make contact.
This gives the player a better sense of rhythm when playing the ball.
The swing tempo to produce a smooth and well timed stroke.
Learning how to slide on clay is an amazing feat in itself.
Developing patterns of play that create strategic advantages, there is a rhythm to playing with patterns.
Loading and exploding – using the body's energy efficiently  from the ground up.
Rhythmic breathing – inhaling when your opponent strikes the ball and exhaling just prior to your contact
How's your Rhythm? Are you learning to dance on the tennis court?
My Dad is 82 years young and a choreographer who plays tennis 6 days a week so my first blog is inspired by him.