2019 USTA Eastern Hall Of Fame Inductee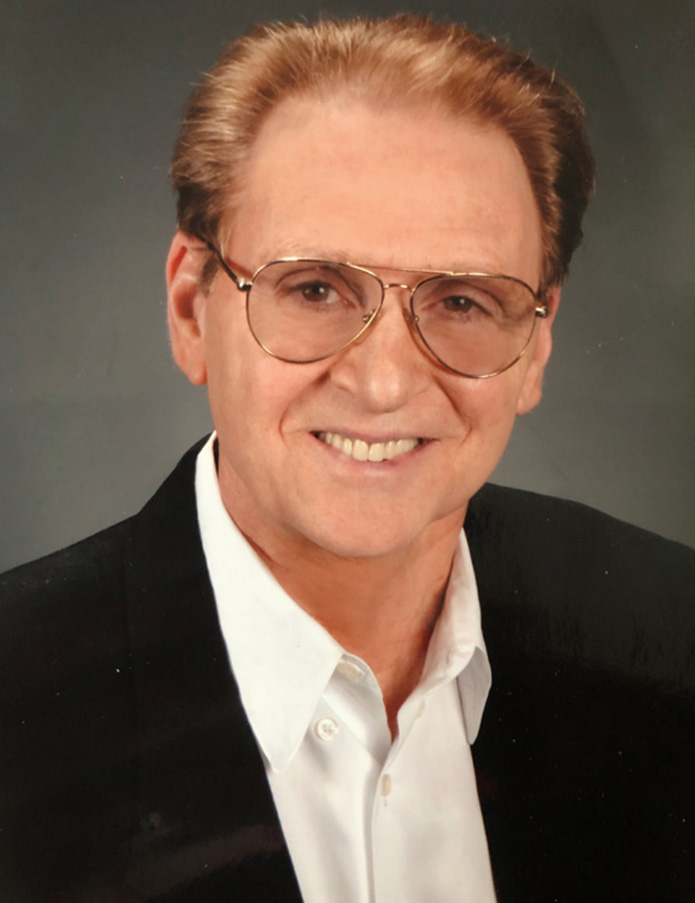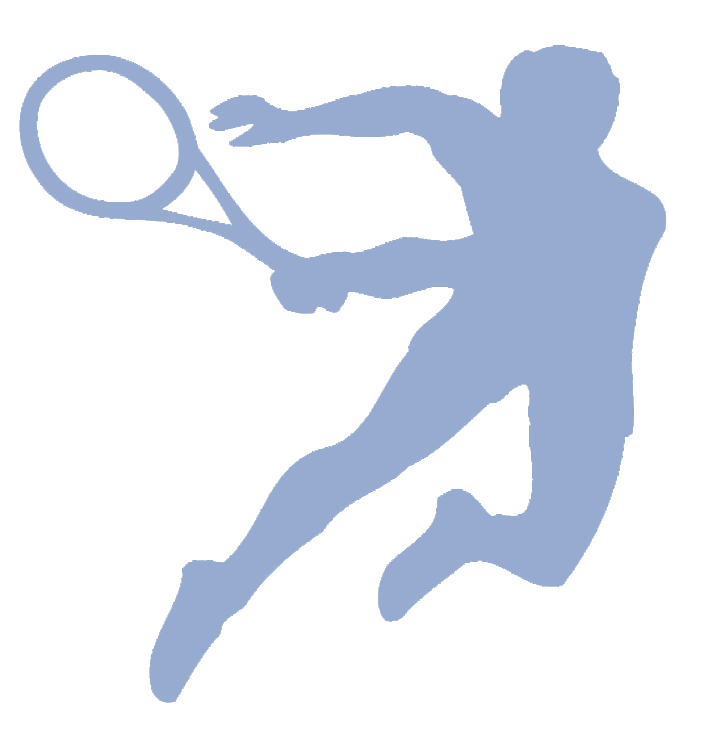 Kit Byron's remarkable coaching career spans decades and has made an impact on thousands. More than 150 juniors who went on to become Eastern, USTA and WTA-ranked players learned the fundamentals of the sport under his watch, including French Open quarterfinalists Kathleen Horvath (1983, 1984), Melissa Brown (1984) and Terry Phelps (1985). Horvath—a former world No. 10 and the only player on the WTA tour to defeat Martina Navratilova during the latter's historic 1983 season—credits Byron directly when recalling her many tennis accomplishments. "Although I left to train in Florida when I  was 13, all my success in tennis was due to Kit's coaching expertise and unwavering dedication," Horvath says now. "We spent about four years together, but they were the most important years in a female tennis player's development—those years lay the foundation for success."
Byron, who played for the Rutgers University Men's team, graduated with BA from the Rutgers School of Journalism. He was "headed right to Madison Avenue," he says, when he looked around and saw that indoor tennis was starting to take off as a business, and decided to pursue a career in the sport he'd played since childhood. In 1972, Harry Hopman, the revered former Australian Davis Cup captain-turned-tennis director at the Port Washington Tennis Academy, hired him to coach.
"Port Washington was really the center of all things tennis in those days," Byron says of the famed institution that produced John McEnroe and Vitas Gerulaitis. "I was lucky enough to be on the court coaching a lot of the top players of that era."
Byron developed an instructional style that emphasized strong technique and notes that he borrowed from all the pros who taught him growing up. "In all honesty, I was a very average player," he says. "I had a lot of very good mechanical instruction from my pros. So I built my own coaching on the sound fundamentals I had received from these old wizards of tennis—the guys who wore the long, white flannel pants. They were just geniuses of stroke mechanics."
In 1973, Byron transferred that style over to Rye Racquet Club, where he launched the Rye Tennis Academy with Australian pro Rod Brent. The program—and Byron—became renowned for producing top talent throughout the 1970s and 1980s; in addition to Horvath, Brown and Phelps, Byron taught many nationally-ranked juniors who went on to become college tennis stars, including Stanford's Scott Moody, Harvard's Bill Stanley and Yale's Lynn Rosenstrach.
"I was single during that period of my life," Byron says. "So I just threw myself into traveling and going to tournaments with the players. I felt that was very important.  What a player does on a teaching court and then during match play can be entirely different.  You have to be there with them, watching them." But he's also quick to credit the juniors themselves. "These top players had the absolute desire to win," he says. "Kathy Horvath, Melissa Brown…they were dedicated, absolutely dedicated. You couldn't get them off the tennis court! They had a desire to win, a great work ethic, and packaged in there was a great degree of natural talent."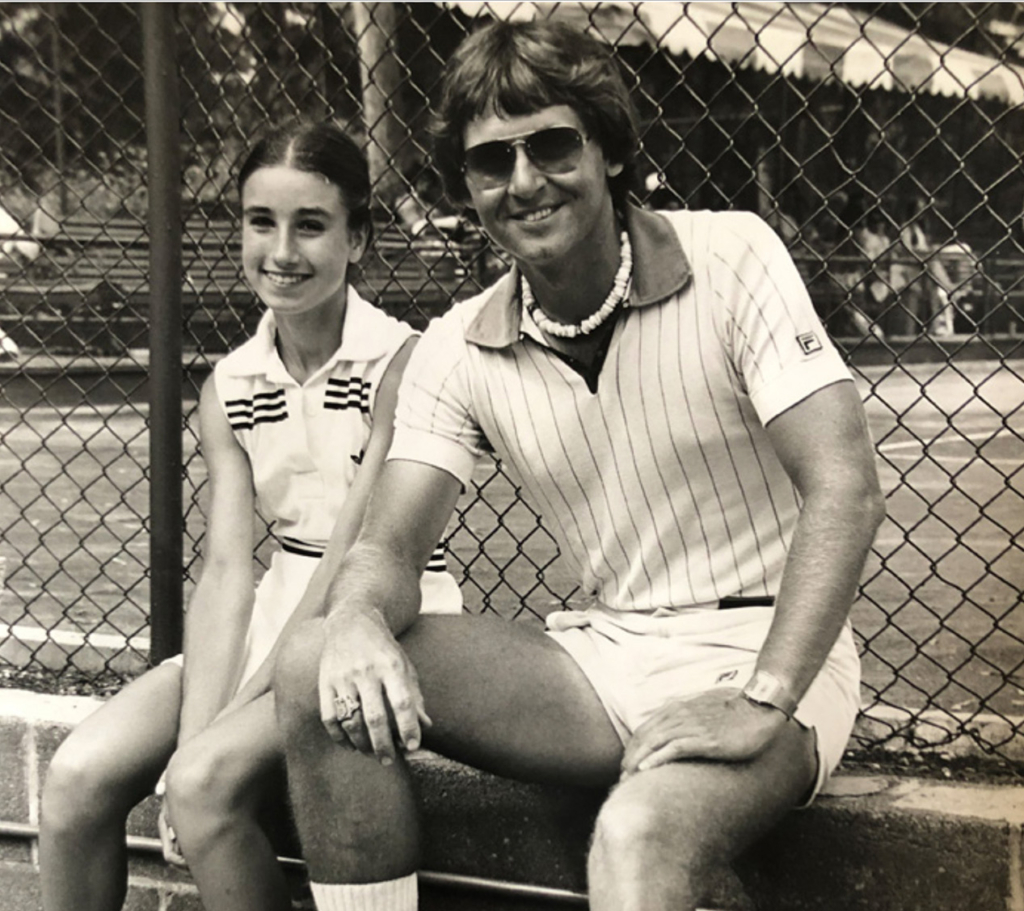 Above: Kit Byron and Kathleen Horvath at Eastern Women's Clay Court Championships.
Over the years, Byron received  coaching offers in Florida, but he always opted to stick with his flourishing operation in New York. A budding passion for entrepreneurship influenced that decision—he became a partner at Rye Racquet in 1985 and took over ownership  of the club a decade later, and by the mid-1990s, he owned or partly owned three clubs in the region. His focus on these endeavors just happened to coincide with the rise of popularity in USTA Leagues. He received several requests from club members to coach their teams, which Byron at first turned down.
"When I finally said yes, I said to the women, 'I'll do it, but you'll have to promise that you'll allow me to work with this team like the athletes that you are.'" "I wasn't going to coddle them. I said, 'I'm not going to make it some hit-and-giggle type of game'. We expect them to be on time, they come to practice, and they work hard."
Byron's approach has paid off. Over the last 30 years, more than 15 of his teams have gone on to the National League Championships in divisions 2.5 to 5.0. Three of the teams—in divisions 4.0, 4.5 and 5.0 have won.
"We started it the right way, and it's grown," he says. "Now we're consistently in the top of the flights."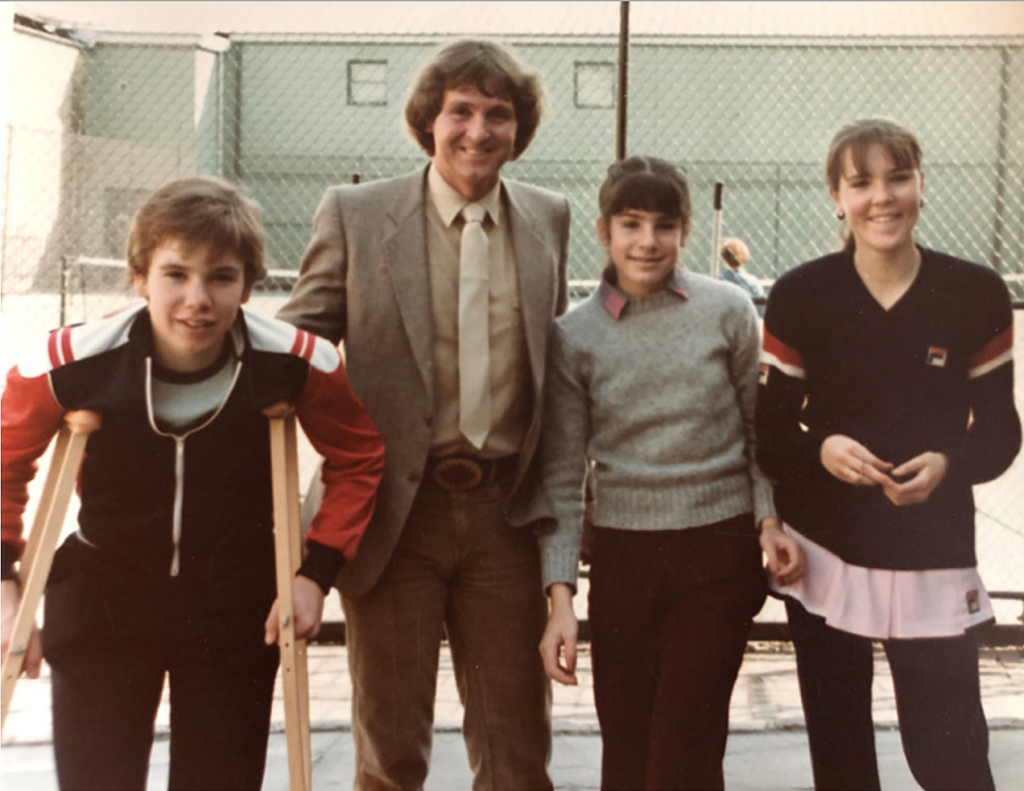 Above: Scott Moody, Byron, Melissa Brown and Terry Phelps at Port Washington Tennis Classic.
In addition to his exemplary coaching record—of both juniors and league players—Byron has actively worked to grow tennis in his community. Through Rye Racquet's partnership with the USTA, the game has been introduced to 3,000 students in five local schools.
Kit Byron is a former two-term USTA Eastern Vice President who also was a member of the USTA's National Junior Tennis Council. It's all in service to a game that has undoubtedly changed his entire life.
"Tennis has taught me that you can be in a business that you really enjoy," he says. "It has been both a pleasure as a sport and achieving as a career."
Above: Kit Byron at the 2019 USTA Hall Of Fame Induction Ceremony